About Us
Mission Statement
Lawrence County Mental Health and Wellness provides the highest quality of comprehensive mental health services. We are a community of experienced and respected professionals who provide individualized outpatient treatment to promote mental health and wellness across the lifespan. We do this by fostering a culture of respect, compassion, and collaboration with our clients and among our clinicians and staff. We work together to find the best treatment for our patients. And, we work together in mutual respect as clinicians and staff. Over the years, we may expand our services, but will never compromise our standards—experience, dedication, expertise and compassion.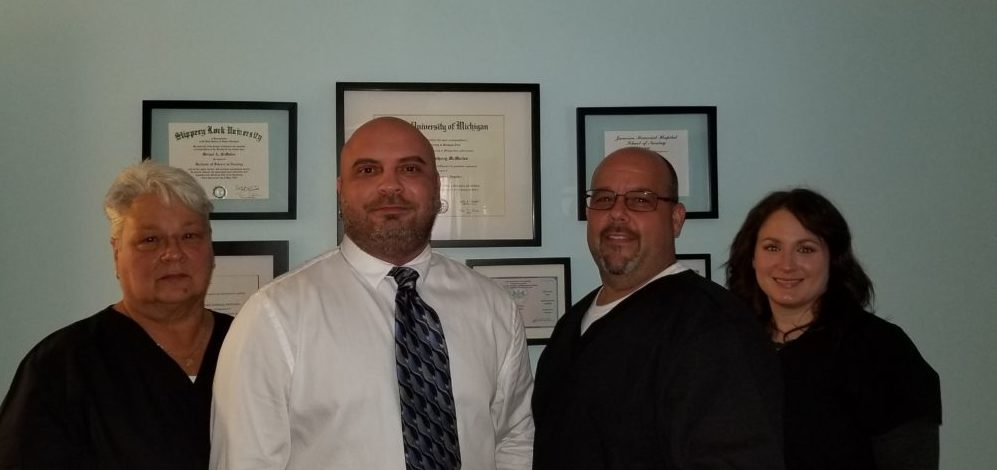 Staff
The professionals at Lawrence County Mental Health and Wellness are responsible for providing psychiatric evaluations; prescribing, administering, and managing the use of psychotropic medication; and evaluating biological relationships that may be related to the individual's mental health problem.
On staff is a Board Certified Doctor of Nursing Practice (DNP) with the specialty of Psychiatric Mental Health. A DNP is a doctoral level clinician with specialized training in psychiatry and psychotropic medications.
Disorders
We treat a wide variety of disorders including but not limited to anxiety disorders, depressive disorders, mood disorders, psychotic disorders, sleeping disorders, eating disorders, substance abuse disorders, psychosocial disorders, grief, bereavement, etc. We also at times use psychotherapy to help clients learn coping skills and provide medication management and monitoring when necessary.
Substance Abuse
We are certified to prescribe Buprenorphine (Suboxone, Subutex etc.) and currently use other treatment modalities such as Vivitrol, Campral, Antabuse, Zyban, Chantix and other medications to combat substance abuse and alcohol addiction.